Ten Forward has a busy spring ahead
Published March 10, 2017
In Wisconsin, winter is an excellent time to hibernate and take it easy ... but as icy roads give way to blooming irises, our schedule starts to "ramp" up (#pun). Here's where you can find Ten Forwarders the next few months.


COMMUNITY
Madison Startup Weekend
Our fearless leader Brian is on the organizing committee for Madison's 5th annual Startup Weekend, being held this year April 7th to 9th at University Research Park.
Startup Weekend is a 54-hour event that brings together Madison designers, developers, entrepreneurs, and experts from all domains to do amazing things.
Learn more at their website, and buy your early-bird ticket!


---
Maydm and YWeb Career Academy
These are two organizations near and dear to our hearts, and we're pleased to be supporting their respective spring programs through weekly staff volunteering. Both focus on tech education for women and girls and people of of color; Maydm works with students in 3rd grade to 12th grade, while YWeb, a program of the Madison YWCA, focuses on students 17 years and older.


CONFERENCES
Midwest PHP Conference
Hilary, one of our developers, will be giving her talk on basic UX for non-designers ("How to Make Your Website Not Ugly"). She's slotted for Day 2 of the conference, on March 18th at 2pm. Midwest PHP's goal "is to share best practices, ideas, and techniques about building state-of-the-art software applications."


---
ACT-W Bay Area
Ten Forward is proud to be a sponsor of ACT-W Bay Area 2017, a one-day conference on April 8th that "addresses the unique women-in-tech landscape"; all proceeds go to ChickTech, which provides STEM education programs for high school girls. Ten Forwarder Hilary will also be speaking at this conference, giving her talk on UX for beginners.


---
RailsConf
April 24th to 27th, Ten Forward president Brian and dev Hilary will be swinging down to Brian's hometown of sunny Phoenix, Arizona for this year's RailsConf, "the largest gathering of Ruby on Rails enthusiasts, practitioners, and companies" in the world.
We're looking forward to chatting with fellow Rubyists and Railsers, learning about new Rails developments and discovering ways to build upon the work we do everyday. Hilary was also selected to speak at this year's conference! She'll be presenting on the history of women's role in technology: "We've always been here: Women changemakers in tech"


---
MinneWebCon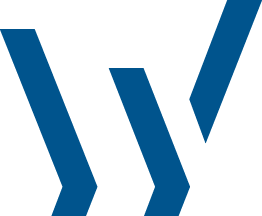 This conference is "two days of grassroots knowledge-sharing for people who create, work with, and love the web." Fresh off the heels of RailsConf, our country-trotting dev Hilary will close out spring with another presentation of her popular UX talk, "How to Make Your Website Not Ugly." (If you'll be at the conference, friend-of-Ten Forward company Bendyworks' Ashley Powell is also speaking at MinneWebCon, giving her stellar talk on salary negotiation for women in tech.)